YOU THOUGHT YOU
KNEW BOATING
The Only Vessel Attitude Control SystemTM
Throw everything you know about transom-mounted systems away. We drastically changed the boating industry once, and we're doing it again. Seakeeper RideTM eliminates up to 70% of underway pitch and roll providing comfort, control, and confidence.
It's intuitive. It's automatic. It's transformational.
Just turn the key and get ready for One Hell of a RideTM.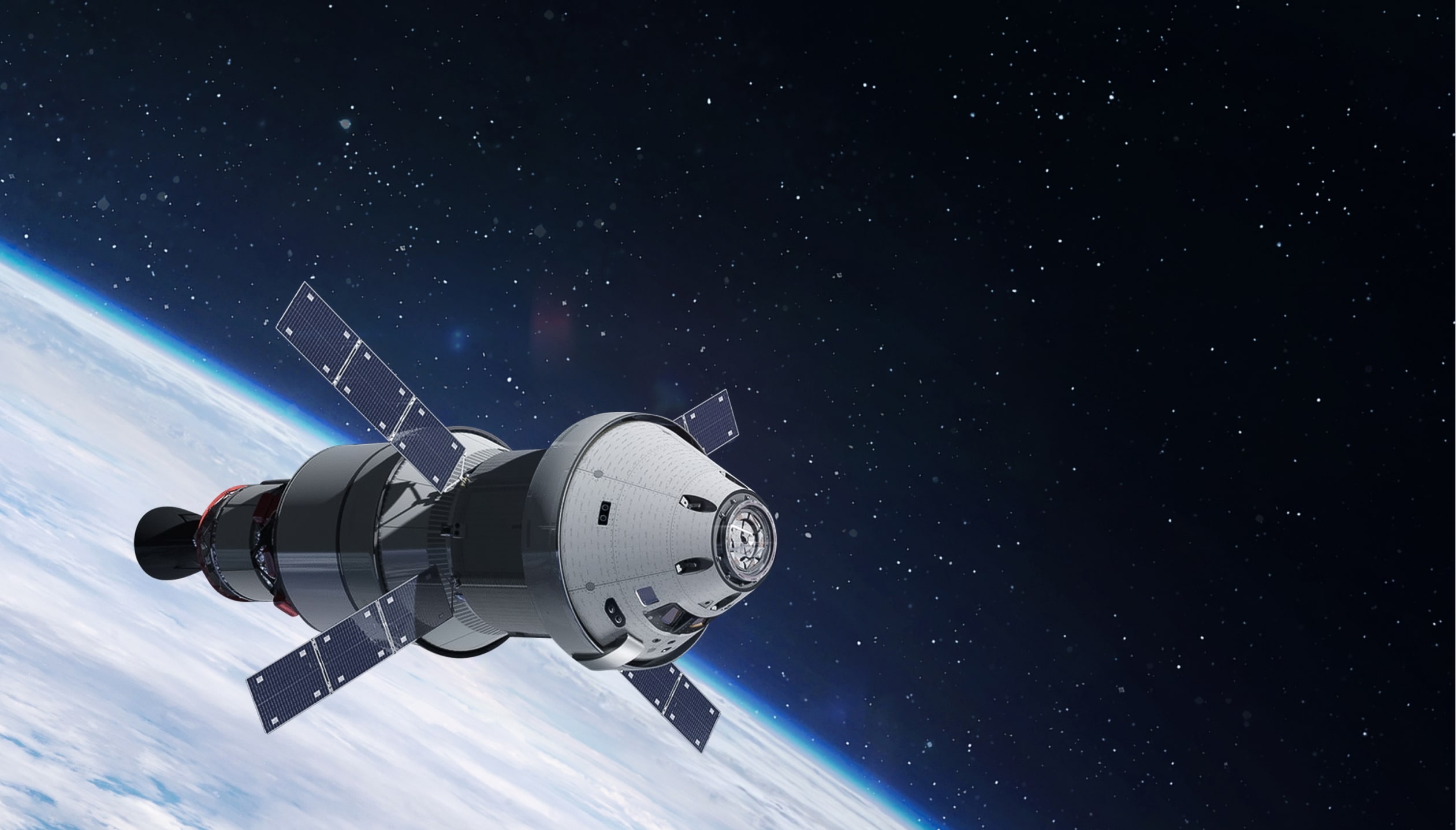 Miles Above
Inspired by advanced aerospace technology to control pitch, roll, and yaw, Seakeeper Ride is the first and only Vessel Attitude Control System (VACS).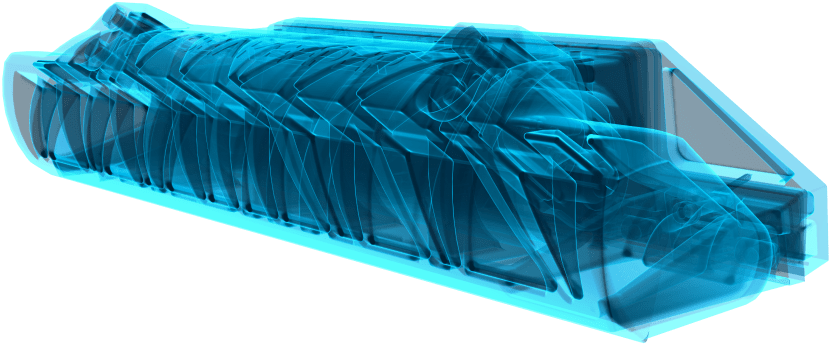 ELIMINATE UNDERWAY MOTION
We've conquered the motion of the ocean. Seakeeper Ride can eliminate up to 70% of underway pitch and roll. Your guests (and your knees) will thank you.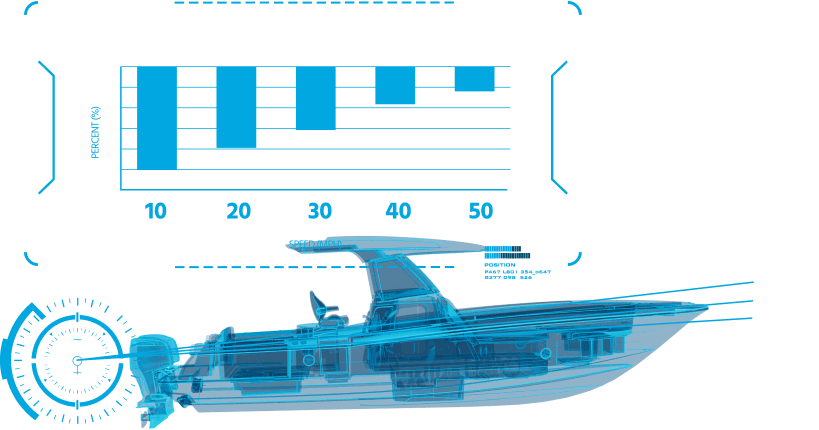 RUNNING ANGLE PERFECTION
Excuse us for getting a little techy, but our Trim Command CurveTM is something to geek-out over. This handy preset automatically sets your boat to your optimal running angle at any given speed. What does that mean for you?: The ideal trim, every time.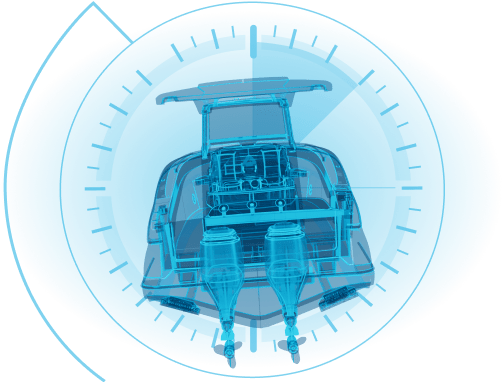 AUTO LEVELING
Seakeeper Ride's automatic list control keeps the deck level regardless of uneven or moving weight distribution. And when we say automatic, we mean it. With Seakeeper Ride, you aren't getting a finger workout making constant adjustments to combat list or heel. Think of it as your personal psychic, predicting motion and stopping it before it starts. So when your buddy crosses the deck to open the cooler (again), we've got you both covered.
TURN OF THE CENTURY
Seakeeper Ride automatically adjusts the heeling angle of your boat during turns for a more comfortable feeling and better performance.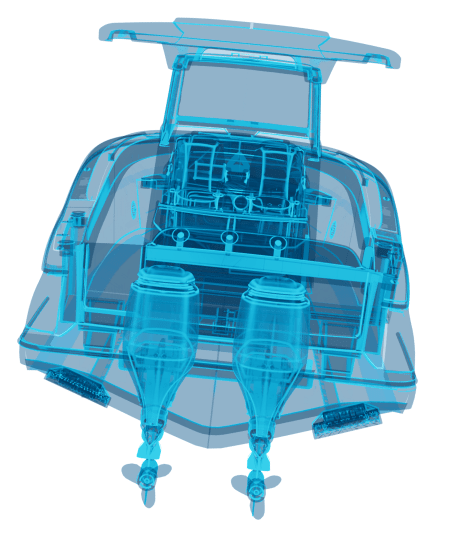 YOU GET ONE SHOT
Nailing your hole shot is important for safety, performance, and fuel efficiency. Seakeeper Ride gives you a faster acceleration to get you on a plane faster without ever losing sight of the horizon.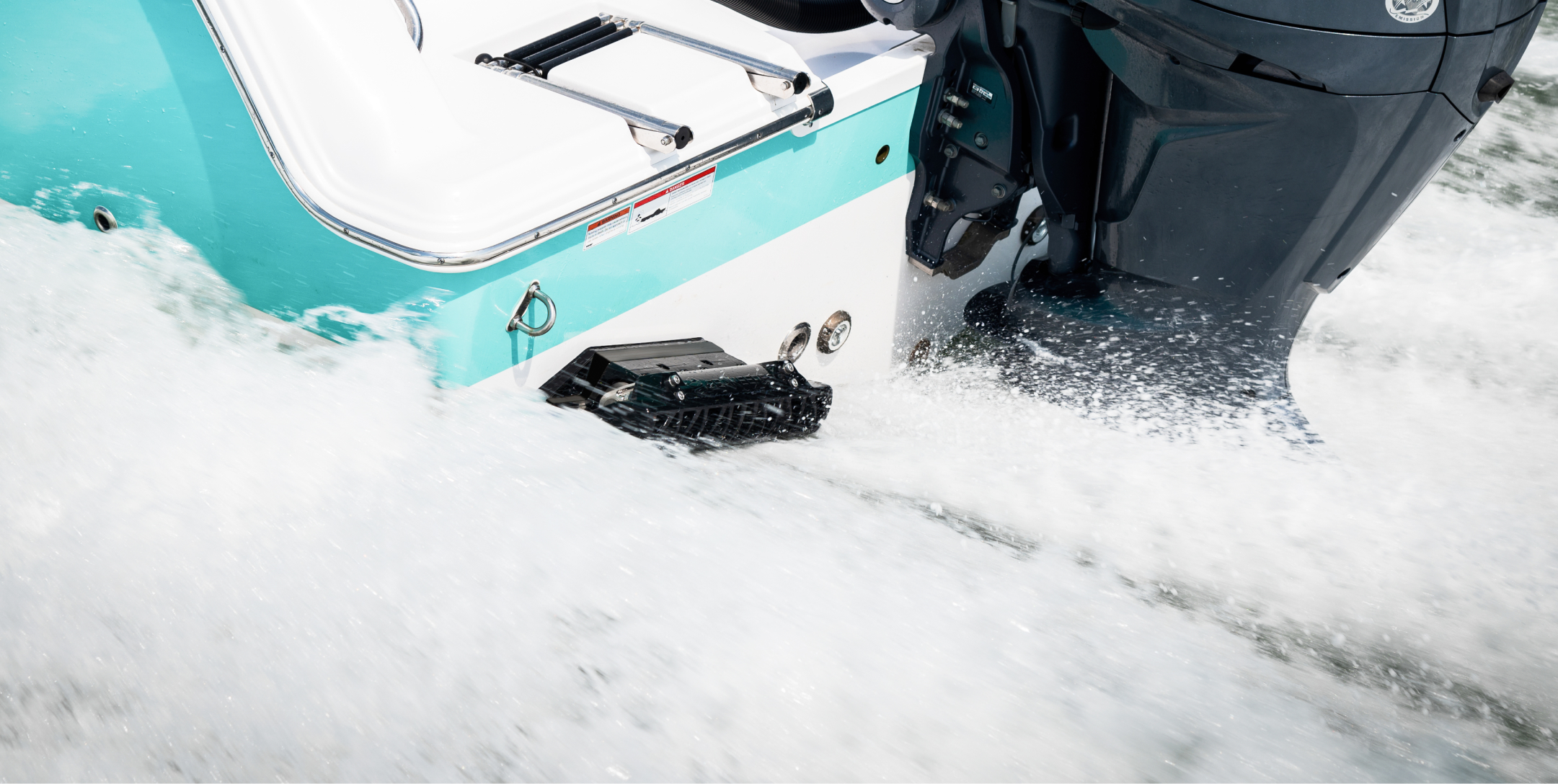 THE ONLY
VESSEL ATTITUDE CONTROL SYSTEMTM
Seakeeper Ride is the first-of-its-kind Vessel Attitude Control SystemTM (VACS). Are you ready to see what your boating experience has been missing?