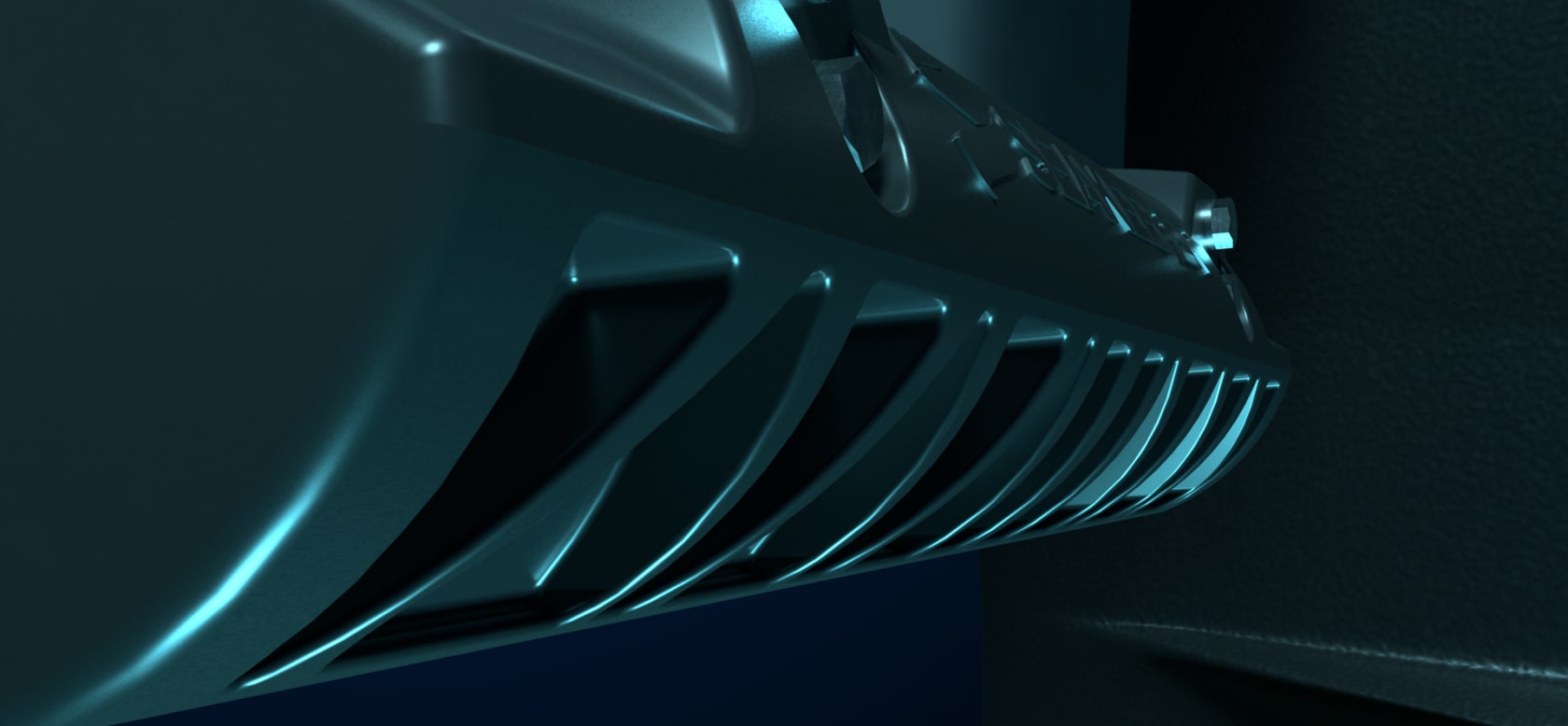 FAQs
Products
What is a Vessel Attitude Control System (VACS)?
Attitude Control Systems (ACS) are used in air and space crafts to control pitch, roll, and yaw underway. The introduction of Seakeeper Ride paved the way for the attitude control in the marine industry. We call it a Vessel Attitude Control System (VACS).
Is there a benefit to having both Seakeeper and Seakeeper Ride?
For the most stabilized vessel both at rest and underway, and the greatest performance available in boating today, you want both Seakeeper and Seakeeper Ride. The addition of a Seakeeper enhances the underway performance of Seakeeper Ride by an additional ~10-20% from our tests, so we suggest you go for both if you can!
You can see performance reports for both Seakeeper and Seakeeper Ride installations, but keep in mind that each site only shows results for that product. Performance reports on both sites don't include both Seakeeper and Seakeeper Ride together.
Where is Seakeeper Ride installed?
Seakeeper Ride's controllers are mounted to both sides of the transom below the waterline. Additional components are installed inside a console and are wired to the controllers.
Does Seakeeper Ride come with a standard warranty?
Seakeeper Ride comes with a standard warranty covering 2 years from the date of delivery.
Performance
Does Seakeeper Ride work while at rest?
No. Seakeeper Ride eliminates pitch and roll while underway, where the uncomfortable and potentially dangerous pounding takes place. A Seakeeper gyrostabilizer can eliminate boat roll at rest.
At what speeds is Seakeeper Ride effective?
The system begins having trim authority at 10mph and full stabilization benefits begin around 20-25 mph.
Can Seakeeper Ride be used in calm and rough seas?
Yes! While Seakeeper Ride will not make dangerous seas safe to navigate and operators should still check weather forecasts and use common sense, it can be used in all conditions.
Does it work?
Yes! It's common to see pitch and roll elimination of 45-70% in all headings and sea conditions. It's not possible to eliminate all boat motion, but 45-70% reductions make an incredible difference in the comfort and safety of the vessel. It'll make you yell "holy sh*t!" when you try it for the first time. Trust us.
Will this system decrease my speed or efficiency?
All transom-mounted control systems create drag in the production of lift to adjust the running angle or list of the boat. The drag produced is proportional to deployment depth and time. Because the Seakeeper Ride blade deploys and retracts in milliseconds, adjusting the boat's attitude only when needed, the drag duration is reduced compared to traditional transom-mounted systems. Our testing found that Seakeeper Ride improves comfort and safety (eliminating pitch and roll motions) without negatively impacting speed or efficiency. In many cases, Seakeeper has seen an increase in speed and fuel efficiency with Seakeeper Ride-equipped boats due to pitch reduction and resulting decrease in hull resistance.
Boat Types
When will Seakeeper Ride be available for larger boats?
While we can't provide an exact date, we're working hard to bring Seakeeper Ride to larger vessels!
What size and types of boats has Seakeeper Ride been tested on?
Seakeeper Ride is currently available for fiberglass and aluminum, stepped or non-stepped, monohull vessels up to 35 feet in length.
What are the electrical requirements to install Seakeeper Ride?
A NMEA-compatible MFD with an ethernet port and a 12V DC power source with the capacity to deliver 10 Amps are required to operate the system.
Which MFD brands are compatible with Seakeeper Ride?
Seakeeper Ride is compatible with select models from Garmin, Raymarine, Simrad, Navico, Lowrance, and B&G.
What are the mechanical requirements to install Seakeeper Ride?
A relatively flat transom surface is required for mounting Seakeeper Ride's controllers to each side of the transom. Electrical components require a fixed, rigid, vertical surface to mount the software module, preferably inside a console.
How to Buy
Can I get Seakeeper Ride on a new boat? Which brands are you working with?
Yes! You can find Seakeeper Ride onboard a handful of new boat models already. We're always growing our list of partners, so if it is not already equipped, your favorite boat brand should be soon!
Can I put Seakeeper Ride on my current boat?
Yes! Seakeeper Ride is available to refit the boat you already know and love if your boat meets a few parameters. We have a growing list of dealers and are adding more daily! Stay up to date by signing up for our e-mail list. 
Service and Maintenance
Is there any maintenance required for my Seakeeper Ride controllers?
Seakeeper Ride's maintenance is minimal. The actuators on each controller have zincs that need to be periodically inspected (about every 3 months) and replaced when about half of the anode has worn down. Instructions for zinc replacement can be found here.
As with most other boating accessories, a visual inspection and freshwater rinse is suggested after each use or each time the boat is removed from a saltwater environment.
Do I need to clean my Seakeeper Ride controllers?
A freshwater rinse after each use or each time the boat is removed from a saltwater environment is recommended. Mild marine soap is safe to use on your controllers to remove additional salt.
Do I need to bottom paint my Seakeeper Ride controllers?
Bottom paint is recommended for systems that will be submerged for more than two weeks at a time. Instructions can be found here.
What if there's marine growth on my Seakeeper Ride controllers?
To remove marine growth, use a pressure washer (2,000 psi or less) or mild marine soap and a scrub brush. Further instructions can be found here.