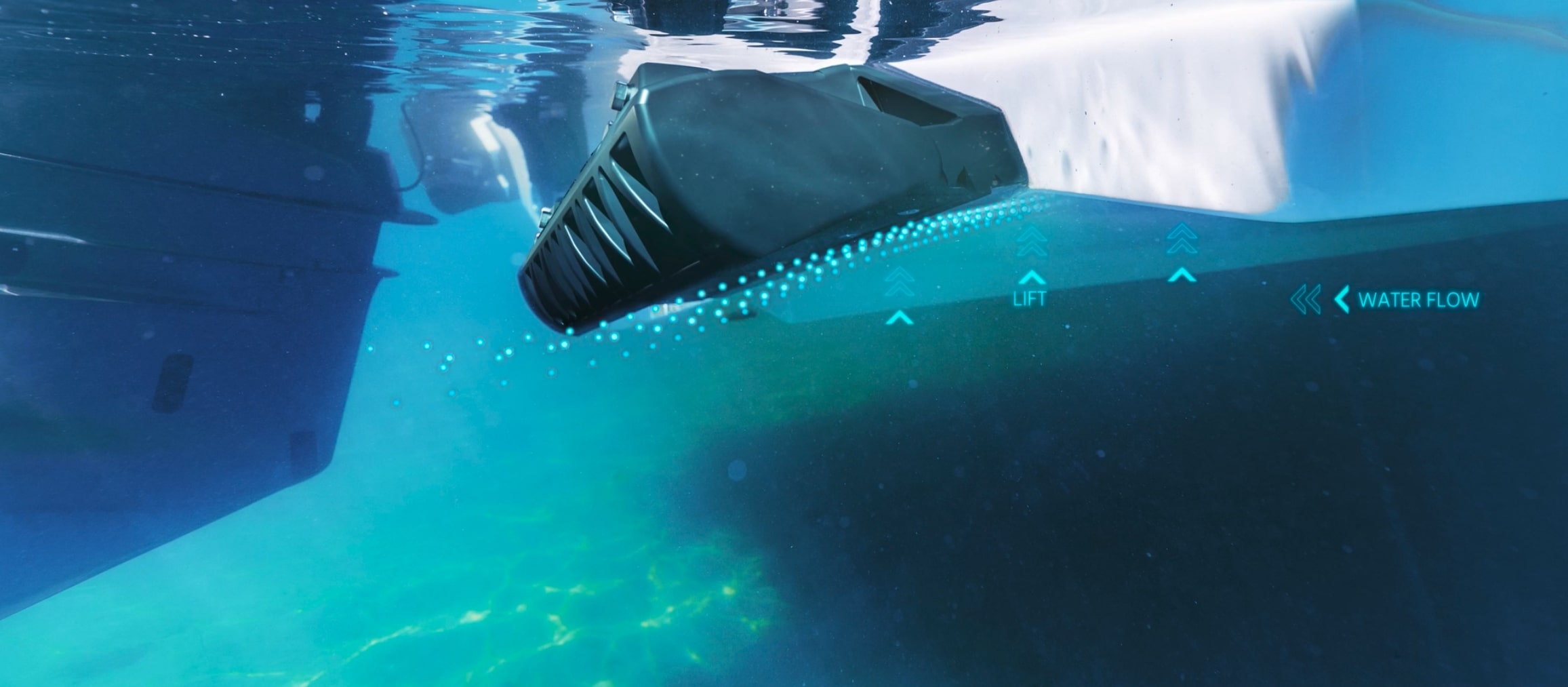 How it works
Seakeeper Ride controllers are mounted to your boat's transom, below the waterline. Using custom, proprietary inertial sensing hardware and software, the system understands how the boat is behaving in all three axes and commands deployment of the rotary blades to counteract pitch, roll, and yaw. As the blades are deployed, they create lift at the transom, managing the vessel's motion instantaneously.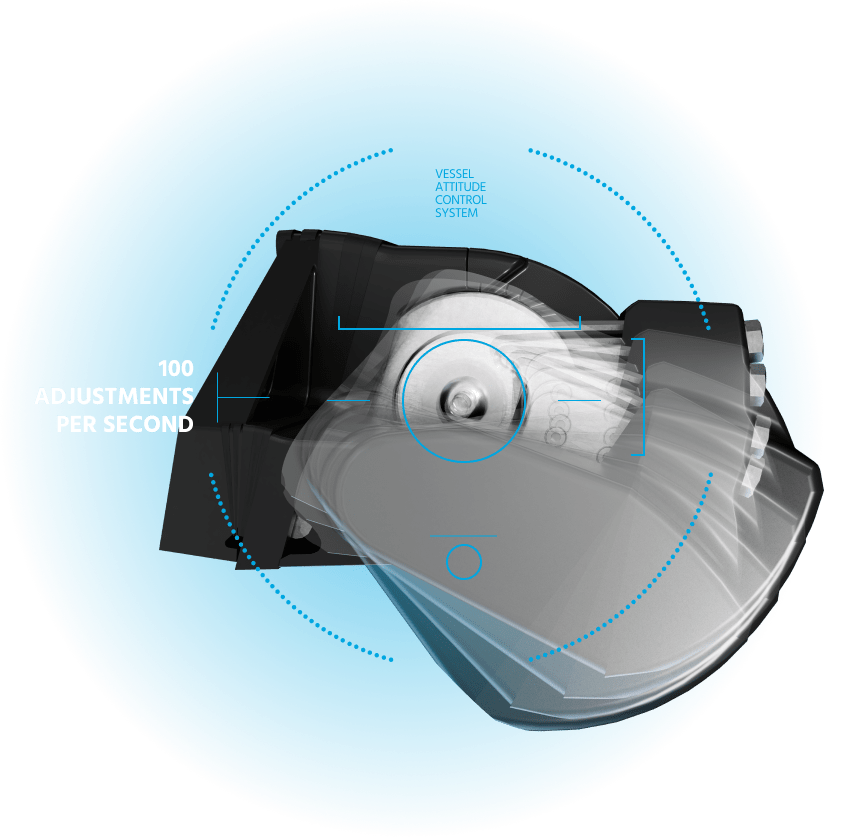 Why it's better
Wave motions can happen consistently or inconsistently, they can be big or small, and can come from any direction. Often, these motions occur in just milliseconds. Thanks to expert control software and hardware, Seakeeper Ride's proprietary, rapid-deployment rotary blades make 100 adjustments every second to combat wave motions.
Nothing compares to the first-of-its-kind Vessel Attitude Control System, Seakeeper Ride, which can eliminate up to 70% pitch and roll underway.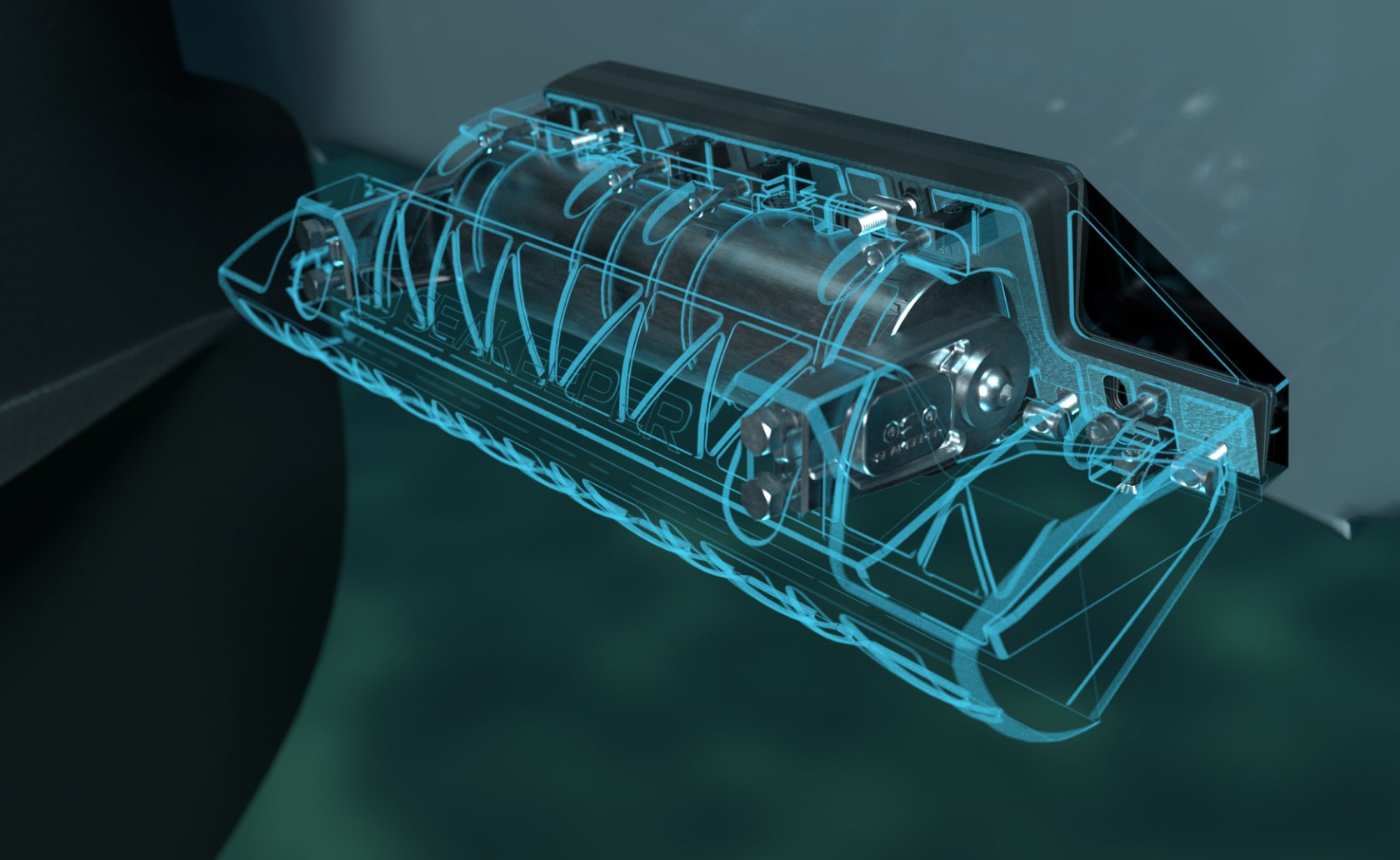 Additional
Features
Rapid Actuation
Rotary blades deploy at a rate of up to 300 mm per second, making 100 adjustments every second; enabled by power-dense rotary design that requires just 7-10 Amps for operation.
Full Underway Control
Controls all motions (pitch, roll, yaw) thanks to deployment speed and proprietary control software and hardware.
Intuitive
Predicts motion and responds instantaneously to eliminate them before they're felt with no buttons to push nor adjustments to make, providing a boating experience you never imagined.
Reliable
Drivetrain is completely sealed in a dry and greased environment with no mechanical exposure to saltwater.
Simple Installation
Easily installed on most transoms, both in new and aftermarket boats.
Performance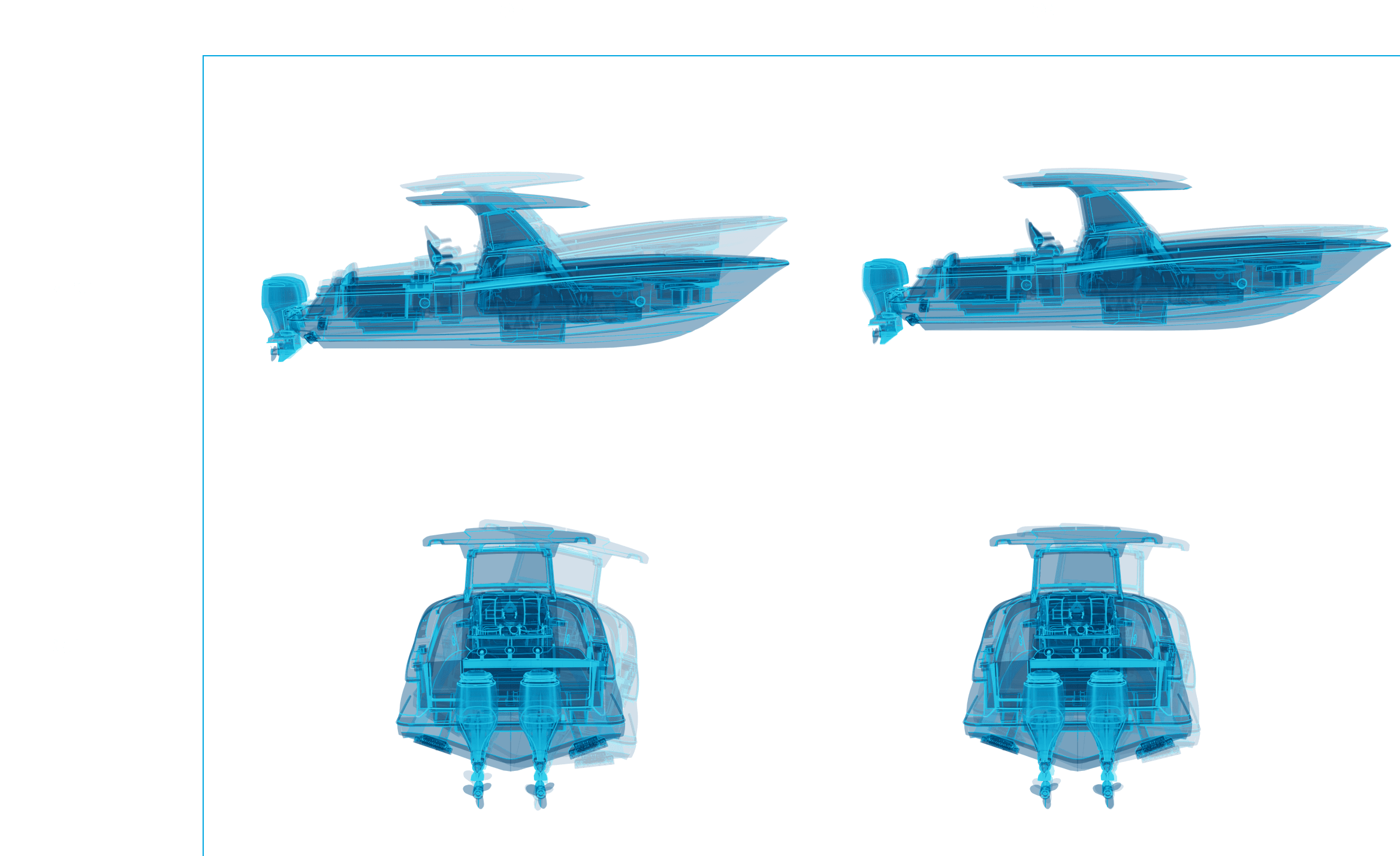 Look Inside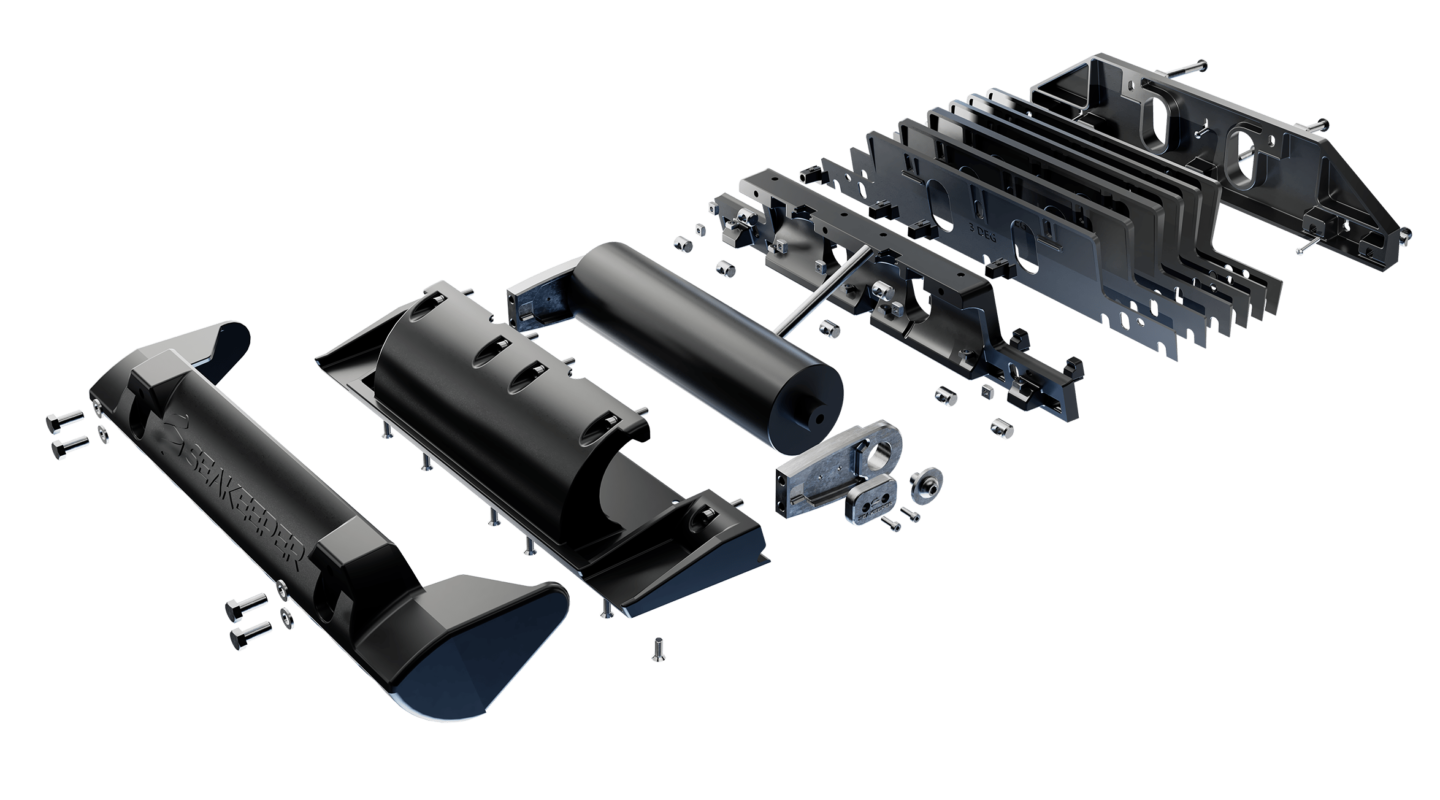 Rotary Blade
The rotary blade deploys in and out of the water flow to build pressure on the seal plate to controls vessel motions.
Seal Plate
The seal plate supports the actuator and the lifting forces created by the controllers.
Rotary Actuator
The rotary actuator physically drives the rotary blade in and out of the water flow.
Actuator Plate
The actuator plate is the foundation that holds the actuator and seal plate to the transom plate.
Wedge Pack
A wedge pack is a combination of wedges to angle the seal plate relative to the hull bottom.
Transom Plate
The transom plate is adhered to the transom to support the lifting forces created by the controllers.